The rise of fundraising websites has allowed organizations to gain access to a wide range of tools and resources. Hence, there are several opportunities available on the web that help organizations achieve their goals. Also, as the digital landscape continues to evolve, fundraising has become easier and more accessible for nonprofits.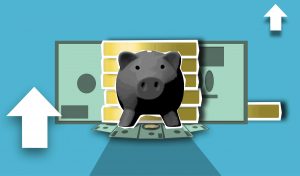 Organizations can track donations in real-time with GoFundMe.
Event tickets can be sold on CrowdRise.
Websites to Raise Funds for Nonprofits
Fundraising websites are essential online tools that can be used by nonprofits to solicit funds. Here are some of the few and most prominent fundraising platforms that offer unique features to allow nonprofits to achieve their fundraising goals.
1. Donorbox
Donorbox is a powerful online platform that comes with a range of fundraising features. This feature allows organizations to easily set up customized donation forms, recurring donations, and even donation widgets for their website or social media pages. Donorbox also offers integrations with popular payment gateways, making it easy to receive donations securely and efficiently.
2. GoFundMe Charity
GoFundMe Charity is a popular fundraising website that is designed specifically for nonprofits. With GoFundMe, organizations can create customizable fundraising pages, track donations in real-time, and receive valuable donor insights. GoFundMe Charity also offers a range of fundraising tools and resources. This includes social media integration and email marketing campaigns, to help nonprofits maximize their reach and impact. For details on how to start a Gofundme campaign, go here.
3. CrowdRise by GoFundMe
CrowdRise by GoFundMe is another popular fundraising website for nonprofits. With CrowdRise, organizations can easily create customizable fundraising pages, sell event tickets, and even run peer-to-peer fundraising campaigns. The platform offers a range of features to help organizations track and analyze their fundraising efforts, including real-time data and reporting tools.
Conclusion
Fundraising websites have revolutionized how nonprofits can raise funds and connect with their supporters. Also, the three fundraising websites listed in this article offer a range of powerful tools and resources to help organizations achieve their fundraising goals. By leveraging these platforms, nonprofits can increase their reach, impact, and effectiveness in driving social change.
If you enjoyed reading this short article, do let us know by sharing your comment and suggestions with us at the bottom of the post.