I.
Introduction

 
The world we live in is ever-changing and you will need more than just passion to succeed. You must acquire the skills necessary to aid the cause you value. This is also the same when establishing a nonprofit organization. Perseverance, hard work, and a readiness to learn should constitute a top priority if you intend to set up a thriving organization. 
Begin with the mindset that nothing changes overnight. The same is also true for the projects and services you will undertake as well as the relationships you will make. With a nonprofit, there is a need to uncover solutions to issues that could take years to implement and even longer to reveal results.
Also, when you decide to transition from the business world to the nonprofit sector, you must be prepared to lose money. There are a few critical questions that should be resolved if you seek to grow a successful nonprofit organization. How do you plan to remain relevant during changing times? And how does your nonprofit intend to stay afloat when financial resources become more limited?
All things considered, you must critically evaluate all of these factors and weigh all options before you take the plunge. 
II.
Practical Definition of a successful Nonprofit Organization
We will begin by dispelling a popular misconception. There seems to be a widespread belief that the corporate and nonprofit worlds are incompatible with one another. More specifically, the myth holds that while corporations are driven by uncharitable causes as individuals vie to suit consumer requirements, NGOs on the other hand are driven by passionate individuals teaming together to fight for a common purpose.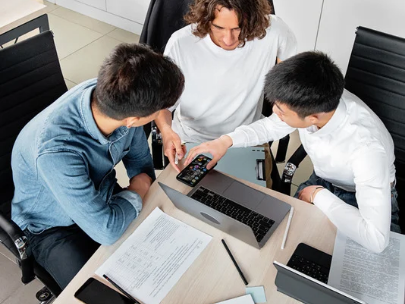 Although, we can't deny that there is a certain level of truth to it. However, the reality is much more complicated than that.
Evidently, the ideologies governing each industry are different. However, both endeavors address the same needs: developing transferrable skills, identifying actual solutions to issues, having an impact, and determining the best opportunities to further the organization. Similar to how a customer is to a business, a cause is the most significant motivation for a nonprofit. Every choice is taken in both industries with the purpose of the consumer in mind.
a. What is a nonprofit organization?
A nonprofit or nongovernmental organization is an entity whose mission and objective seek to promote community development and support public empowerment. Generally, NGOs are typically thought of as having a philanthropic aim or goal. By and large, these institutions fund projects through grants and donations. There are numerous types of nonprofit organizations in the realm of nonprofits. While some NGOs work to assist their member base, others serve the entire public. 
In most nations, choosing to have a legal structure will have an impact on taxes, particularly if the nonprofit organization aspires to be tax-exempt or to receive charitable status.
b. What should a successful nonprofit organization look like?
Several traits characterize a successful nonprofit organization. As we all know, success is predictable and inputs determine outcomes. In like manner, thriving NGOs have determined the most critical ways to remain relevant at all times. Likewise, these entities have mastered the process of how to frequently support changes as financial resources become more limited. 
We will go further to outline some of the traits and characteristics of successful nonprofit organization.
Successful nonprofits invest in strategic marketing
To communicate your story, extend your impact, and win the community's support, a nonprofit must employ marketing strategies and techniques. Consequently,  the amount of money you raise, and the number of volunteers you have can all be improved by allocating money for marketing. Also, inbound marketing strategies allow a nonprofit to connect with significant contributors, engage constituencies, and motivate communities.
In summary, marketing expenditures can help to increase a nonprofit's influence. This in turn acquaints more people with your organization. All things considered, creating a nonprofit marketing plan isn't all that different from creating one for a business. However, you will require a methodical approach to raise awareness and constituent participation. Lastly, SMART goals are extremely crucial in evaluating and monitoring your marketing performance.
Successful nonprofits are known to brand their organizations
Although branding is often linked with for-profit corporations, NGOs must nonetheless create their own distinctive identities in order to succeed. This is a very significant and crucial component of an organization's operation that needs to be developed from the start or reworked to fit its mission and vision. Begin by maintaining a unified mission and messaging approach. Also, employ similar messaging throughout all of your campaign materials.
An organization must ensure that every employee or volunteer is familiar with its brand and vision. Consider how you may include your brand's colors and logo in your newsletters, brochures, flyers, emails, and of course, your web marketing campaigns. You may also want to align your nonprofit with businesses or other organizations that have comparable brands and missions.
Successful nonprofits are known to employ effective fundraising ideas 
Fundraising for charities can be fun when effectively utilized. It is also an essential tool used by charities to attract donor interest in a cause and raise awareness.
Effective fundraising can be studied and perfected. Similarly, a nonprofit fundraising plan can be used as a guide. This goes a long way to help prepare your volunteers, minimize fundraising problems, and establish a long-lasting organization.
There are numerous ways to raise money for a nonprofit, but there are primarily two methods: individual fundraising and corporate fundraising.
Individual fundraising, also referred to as personal fundraising, allows you to solicit donations from people within your network, such as friends, families, and coworkers. Good examples of individual fundraising include internet donations, social media donations, and direct mail donations, among others. 
A non-profit may also choose to raise money from companies that are willing to work with the organization. This is also known as corporate fundraising. Of course, corporations may choose to collaborate with NGOs for several reasons. Reasons for collaborating with Nonprofits include advancing or satisfying their corporate social responsibility, reputation, and public relations. 
Given these points, don't be afraid to combine some of these techniques or use a multi-channel fundraising strategy as you explore the varieties of fundraising methods and how to generate funds within each category.
c. Examples of successful nonprofit organizations
Several NGOs are known for their national and global impact. What makes these entities stand out is quite simple but most often overlooked. In plain terms, these NGOs are unique in what they do and how they do it. 
We will consider three of these nonprofit organizations. 
This top veteran nonprofit was founded in 2006 by military wives who have experienced firsthand the sufferings caused by losing a spouse or relative. Basically, Hope for the Warriors works to improve the quality of life of post-9/11 service members. This comprises military members who have suffered bodily or psychological harm while serving their country.
In honor of the Marine Corps, the organization donated a monument to forever stand as a reminder of the unflinching service of these veterans. This monument known as No Man Left Behind seeks to recognize those who have been hurt while performing their duties as well as those who have perished in battle. All in all, the heroic memorial serves to commemorate a soldier's selfless sacrifices.
Hope for the Warrior recognized an obvious need that may have been overlooked. And this is what a successful nonprofit does. An organization must first discover an unresolved need across communities or a nation and seek ways to go about resolving them. 
Habitat for Humanity is a nonprofit housing organization that provides access to quality housing for people in the most impoverished areas of the world. The NGO envisions a future where everyone lives in a decent environment. Their unique services comprise building, repairing, and renovation assistance to those in need.
To achieve its set objectives, Habitat for Humanity combines its efforts with those of its partners. As a result, the organization has been able to effectively advocate for better housing conditions and sustainable solutions globally. This in turn has contributed to addressing some of the prevalent housing difficulties that are being brought about by climate change, growing urbanization, and migration.
This enormous adult literacy and basic education membership group has the view that an educated adult population is the foundation of a safer, stronger, and more sustainable society. By integrating learning and community change, ProLiteracy's Social Change methodology teaches fundamental literacy skills alongside critical thinking and cultural expression for individuals and groups.
The organization's leaders are passionate about adult literacy. Hence, giving millions of people around the world the gift of learning is considered a top priority. Proliteracy defines success as an increase in adult education skills worldwide that results in real changes in the lives of people.
III.
Reasons for the Failure of Some Nonprofit Organizations
Looking at the failures of some NGOs can provide significant insights into what ought to be done and what must be avoided when establishing your organization. After an entity is created, there are a variety of threats to resolve. To emphasize, nonprofit organizations are quite vulnerable in their early years. Although evidence points to a possible lower failure rate for NGOs than for-profit businesses, organizations must nonetheless be equipped to maintain relevance during the worst of times.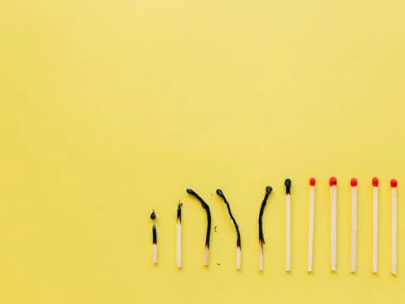 According to The Chronicles of Philanthropy, NGO trust has decreased from 59 percent to 56 percent since 2020. The global poll by the organization also reported that 73% of charities reported a fall in donations, and 50% indicate they anticipate a revenue decline of more than 20% in the long run. Not to mention, charitable work constitutes a big part of the U.S. national output.
Likewise, Americans do not place nonprofit organizations as the major inlet for philanthropic endeavors. They consider the numerous little donations from regular donors to be considerably more significant than the large-scale projects of NGOs. Observe, in the United States, the top 0.01% contributed a startling 14% of all donations, while an estimated 1% of the population gave close to 40% of all donations.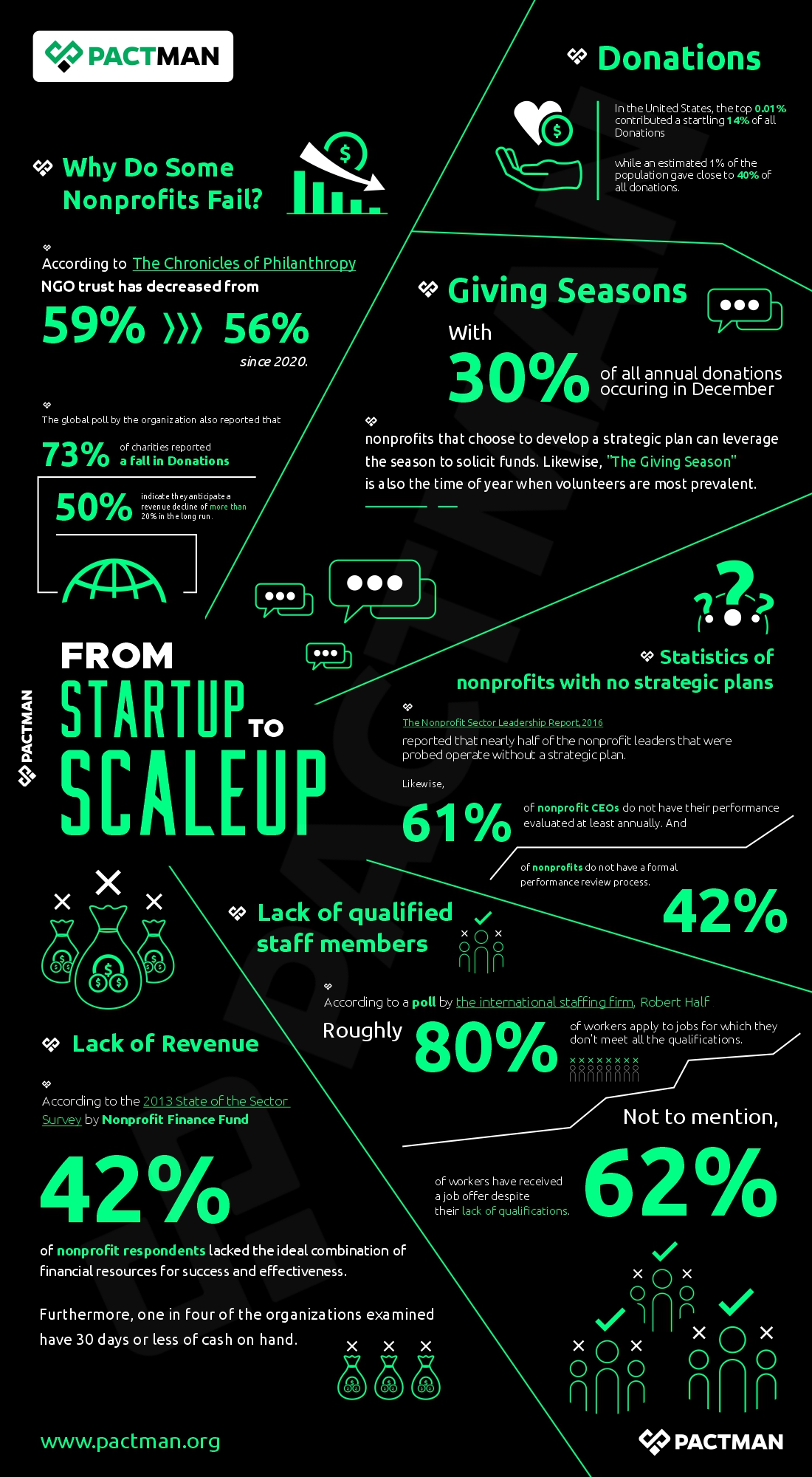 All things considered, the wealthy have the resources to assist NGOs that are in increasing need. Yet, several organizations
might want to exercise direct control over their charitable endeavors. Although this may seem a most noble stand, several nonprofits have closed down due to a lack of funds. 
A nonprofit must be aware of these trends and position its organization in a way that avoids obvious shortfalls. Furthermore, NGOs must be concerned about funding both on a short and long-term basis to keep the organization afloat. 
We will go further to break down the primary reasons for the failure and closure of nonprofit organizations.
a. Why Do Some Nonprofits Fail?
More often than not, several nonprofit organizations are known to lack strategic plans. And as the popular quote says 'if you fail to plan, then you plan to fail.' 
The Nonprofit Sector Leadership Report, 2016 reported that nearly half of the nonprofit leaders that were probed operate without a strategic plan. Likewise, 61 percent of nonprofit CEOs do not have their performance evaluated at least annually. And 42 percent of nonprofits do not have a formal performance review process.
Nonprofit executives and board members should pay attention to this study because it highlights the fact that many charities do not adhere to fundamental leadership principles.
Overall, organizations that have a written strategic plan are more likely to hold their leadership responsible for results. Furthermore, the plan must be examined and reviewed at least once every three months. This helps an organization make the needed changes and stay on track throughout the year. 
With 30% of all annual donations occurring in December, nonprofits that choose to develop a strategic plan can leverage the season to solicit funds. Likewise, "The Giving Season" is also the time of year when volunteers are most prevalent.
With a nonprofit plan, your organization tends to be deliberate about what they do, the reason why, and how all operations should be carried out. Given this, we will go ahead to outline the primary factors that contribute to the failure of a nonprofit organization when not adequately planned or reviewed. 
No clear mission statement 
In simple terms, a mission statement defines the objectives and purpose of the organization. Hence, every person connected to the organization should be able to articulate its mission with clarity. As simple as this seems to be, some nonprofits lack a defined purpose for what they do. 
A nonprofit must be able to provide answers to critical questions. Whom and for what purpose do they serve? What distinguishes the company from its competitors and who are its target audience? What makes the nonprofit stand out from the others? 
If a nonprofit cannot resolve any of these questions, it lacks clear objectives and the outcome is certain, failure!
Lack of qualified staff members
Every successful organization depends on its workforce. Even more, the likelihood of success increases as staff skill level increases. There are a ton of unqualified applicants out there. According to a poll by the international staffing firm, Robert Half, roughly 80% of workers apply to jobs for which they don't meet all the qualifications. Not to mention, 62% of workers have received a job offer despite their lack of qualifications. 
Successful organizations are known to have executives with both supportive staff on the inside and supportive board members on the outside. As a result, these organizations tend to fulfill and frequently exceed their goals.
Likewise, the future strength of an organization will be based on whether there is unanimity, whether everyone is working in harmony, and whether expenses are being met. Training employees to collaborate, learn their jobs, and function as a team costs time and money. Therefore, if an organization seeks to prosper, it must be prepared to undertake the work.
Insufficient revenues to undertake projects 
Despite how admirable a nonprofit's objectives can be, if an organization runs out of money, it will have to close down, just like any other business. According to the 2013 State of the Sector Survey by Nonprofit Finance Fund, 42% of nonprofit respondents lacked the ideal combination of financial resources for success and effectiveness. Furthermore, one in four of the organizations examined have 30 days or less of cash on hand. 
These discoveries highlight an industry where nonprofit organizations are failing to cover basic expenses, plan for the future, and lack necessary expenditures in key infrastructure, such as technology systems, leadership development, and facility maintenance, among others.
Money or funds flow to a company when they are able to meet a need in society or contribute to the community. Also, be reminded that a budget is "flat-lined" when it is declining. This means that your organization will have to discover new ways to increase revenue. 
What are the various revenue sources for your nonprofit organization? Are your activities carried out adequately? How does your nonprofit promote its mission in line with the demands of the grantors? How crucial is the project of your organization to communities?
Being unable to adapt quickly

 
The rule of thumb is to be flexible and adaptable. Most organizations have gone out of relevance because they choose to maintain the status quo even with the many changes occurring in the industry. 
A seeming setback is oftentimes a chance to modify, adapt, and pave the way for brand-new growth and development. By all means, make every effort to revive a tired or worn-out member of your staff, or consider replacing them. Discard a program or event if it is no longer effective or pertinent.
Strategic planning is also excellent. Likewise, having outside experts evaluate your organization can give you fresh perspectives on how your nonprofit can flourish once more. Making something new tends to generate excitement and buzz.
b. Real-Life Example of a Nonprofit Failure: Hull House
It should be noted that nonprofit failure does not just concern new nonprofit organizations. Entities that have been in existence for years can also fall prey to this delinquency. A good example of this is the Hull House in Chicago which closed down in 2012. Jane Addams, the recipient of the Nobel Peace Prize, founded Hull House in 1889. 
Of the 400 settlement homes in the United States during the beginning of the 20th century, Hull House was the most renowned. The settlements were created to assist immigrants and the underprivileged while also uplifting them via entertainment, culture, and education. Hull House provided medical assistance, an art gallery, citizenship classes, a gardening club, and a gym with sports programs for more than 9,000 people each week at its busiest. 
Unfortunately, this prominent nonprofit organization closed down in 2012 due to a lack of funding. According to Hull House, the weak economy raised the demand for services but made it challenging to raise enough money to pay for their costs. By and large, almost 300 employees were laid off from their positions.
A few experts have posited that the diagnosis for the closure is oversimplified. Significant mission drift, bad governance, and financial mismanagement were all factors in Hull House's premature demise. However, the core of the story is that both new and age-long nonprofit organizations can slip out of relevance when not watchful enough.
c. How to Avoid Obvious Pitfalls
Nonprofits have been adopting Band-Aid remedies to calm choppy waters for far too long. Likewise, neglecting to develop systemic solutions that will ensure the robust future of an organization is one sure way to failure. Over the past ten years, the world has evolved dramatically from a donor system to a technological and philanthropic evolution. Many NGOs today focus their business decisions on short-term cost-cutting strategies, which ultimately costs them far more in terms of relevance, relationships, reputation, and revenue. When an organization is reluctant to adapt, it must be prepared to lose relevance. 
Here are a few tips to avoid obvious pitfalls:  
Focus on the goal of your nonprofit
Identify potential for growth
Extend development strategies past yearly occasions
Leverage partnerships or alliances
Discover nonprofit solutions.
IV 
Tips to Consider Before Launching a Nonprofit Organization
Be ready to dedicate much time, effort, and concentration as your work will demand when you choose to launch your nonprofit organization. By creating a strong objective and developing it into a persuasive message, you can as well attract donors and partners to your organization. Likewise, it makes more sense for committed local leaders to form nonprofit organizations.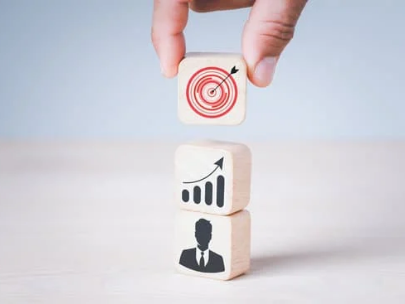 Before registering your NGO, there are several factors to take into account. We will buttress each of these processes for clarity.
a. Outline your nonprofit mission
Your purpose is one of the most important factors to take into account when launching a nonprofit. Creating a nonprofit is a common goal. However, how will your organization vary from the others? You must be crystal clear about the precise need your nonprofit is trying to address.
There are a few other critical questions you need to consider. What organizations serve this same need in your district? What will make your nonprofit stand out if other organizations currently undertake the same mission? When you choose to consider these questions, you will become more mission-focused.
Afterward, you may want to investigate the environment in your neighborhood thoroughly and decide how your organization will fit in.
b. Determine how your organization will fund its operations
Fundraising is a crucial component of nonprofit activities. Likewise, the majority of nonprofit organizations rely on donations to support their operations. There are several ways to generate funds. Direct mail, calls, emails, social media, charity auctions, and live and virtual events are a few of the options that an NGO may choose to consider. 
To begin with, develop a fundraising strategy including all of your planned fundraising efforts for the entire year. This will largely help to raise the finances your organization requires. You may also want to consider employing a consultant to assist you in creating a fundraising strategy. 
Also ask yourself these questions: Who are the people most likely to support your new nonprofit? Where can you find them?
Identify your ideal donors and come up with effective plans on how to meet them.
c. Decide on the effective ways to hire and build a strong team
In second place, you need to select your first board members wisely. Your choice can either help or hinder the growth of your organization. Establish clear guidelines for your board as their service entails more than just votes. Equally, recognize that the majority of board members will only devote five to ten hours each month to board duties. Hence, you need to identify people that are interested in your cause and can contribute something worthwhile.
Also, to effectively lead the organization, you will need an executive director. Such an individual must be furnished with the needed knowledge, abilities, and sector experience. At the same time, focus on filling the job of a board treasurer as this is frequently the most difficult position for hire. 
You may also want to have a member of your affected community on your board, preferably more. Finally, hire individuals that are passionate about your goals and who can relate to your cause.
d. Strategize on the best ways to raise awareness
When you launch a nonprofit, you must immediately gain the needed attention and support for your cause. All things considered, raising awareness and developing support early on is essential to getting a nonprofit off the ground, much like marketing for a store or restaurant.
Even more, several nonprofit objectives are achieved by raising awareness and interacting with the community. This helps to foster support when undertaking your mission. Whether you interact with people in person or online, you are nonetheless spreading awareness on an issue that matters most to you and also motivating others to do the same.
Avoid failure by putting yourself in a position to succeed. Develop ways to guarantee trust for donors. This helps them believe that their contributions are truly changing the world. 
V 
How to Successfully Launch your Nonprofit Organization
After building a solid framework to enable your nonprofit to thrive, you can begin the process of launching your nonprofit organization. Let us go further to outline the step-by-step guide to registering your NGO.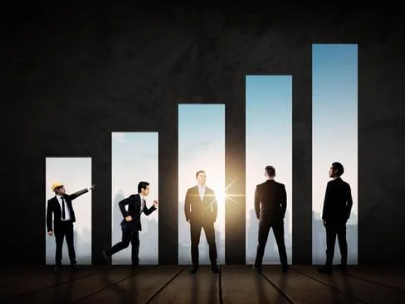 a. Understand the law that governs your region of operation
Nonprofit law describes the particular laws that control how a nonprofit organization conducts its affairs. By and large, nonprofit laws differ from state to state. At the same time, an organization is required to abide by local, state, and federal laws for its operations. This rule also holds true for fundraising initiatives. While soliciting donations from out-of-state donors, nonprofits must take into account the legislation of those states.
b. Seek legal assistance
Leveraging a nonprofit lawyer will save you from drowning in a sea of paperwork while launching your nonprofit organization. A lawyer can assist you with any potential legal issues or inquiries by drafting documents, filing paperwork, and completing forms.
Finding a lawyer with nonprofit expertise can also be challenging. In that case, you can inquire of other nonprofit CEOs about their lawyers and how they discovered them. Besides, you may want to ask around to see if any local law firms offer pro bono services to charitable organizations. There are a variety of resources to aid you in your search for a nonprofit attorney such as law schools, bar associations, and nonprofit organizations.
Likewise, take advantage of the fact that a lot of attorneys will offer you a free consultation. To begin with, have a list of the most important questions you intend to resolve. You'll also want to know if the legal practitioner has any experience with nonprofit organizations and the laws that apply to them. Examine the services the firm provides, the lawyer's requirements for retainers, potential fees, as well as discounts offered to nonprofit organizations.
c. Choose your members and board of directors
To prevent ties in voting, it is a good idea to select an uneven number of board members. Choose at least five, to begin with. You also want to ensure that there are enough members present to allow for informed decision-making, but not too many to cause delays.
By all means, your nonprofit will always benefit from volunteers. However, you will need to choose the areas for which your organization requires the most assistance. Before hiring more team members, you can develop a network of volunteers to assist you in launching your first events or secure marketing support.
d. Register your nonprofit organization
Once you have chosen a name, think about trademarking it to make it official. This will shield you from likely misunderstandings and mistakes. The articles of incorporation are the next item on the list. If registering in the US, the IRS will demand your articles of incorporation as this will serve as your organizing document.
For a new nonprofit, it will likely take at least a year to figure out what should go into your bylaws. Firstly, incorporate all the data you have. After a year, you'll be able to tell what works and doesn't for your firm.
e. Apply for tax-exempt status
To begin with, learn what tax exemption means for your organization. Likewise, you need to know if your company qualifies for tax exemption, and which tax-exempt form you will need to fill out before beginning the application. By all means, you must first be granted nonprofit status in order to apply for federal tax exemption.
Tax exemption application can oftentimes be lengthy and even overwhelming as it requires detailed, accurate, and comprehensive information about your nonprofit. Hence, you may wish to retain the services of an attorney to assist you with the filing procedure.
Afterward, your contributors could be eligible to claim a tax deduction for donated goods depending on the kind of tax-exempt status you are able to secure.
VI
Sustainability Tips to Maintain Relevance 
Although visibility is crucial at every stage of your nonprofit organization, it becomes even more crucial when things are uncertain. You'll need a practical plan to make sure your employees and every team member are carried along in the development journey. All things considered, the need for sustainability cannot be overemphasized given the extraordinary changes occurring in every industry.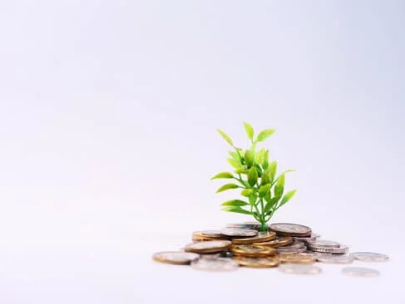 The good news is that taking action will not only help you maintain your relevance in your organization, but it will also serve as an effective long-term plan to develop a successful nonprofit.
We will consider a few effective sustainability tips to maintain relevance in your industry. 
a. Stay up-to-date with Recent Happenings in your Industry

 
You can speed up the decision-making process by identifying significant developments, industry evolutions, new technology, or business practices in your industry. To begin with, always stay informed of developments in your sector. 
Keeping abreast of industry news and trends will help you gain experience, spot opportunities for growth, and provide your organization with a competitive edge. Even more, choose the sources that are most helpful to you and your line of industry. 
You can also become a member of organizations that can keep you informed on the latest updates. These entities can provide you with interesting articles, newsletters, or even events you can attend to meet individuals who share the same interests.
Likewise, in-person or online networking can be a productive strategy to stay current on market news and trends. This enables you to expand your network and establish professional connections in your industry.
b. Maintain Community Impact
It's important to communicate your influence if you want to maintain community impact and earn trust. Also, it is essential to have a thorough understanding of the state of your community's overall health in order to effectively engage on a deeper level. Organizations have historically placed a strong emphasis on quantitative data, yet not everything can be quantified. Qualitative data is just as valuable as quantitative data. 
To emphasize, maintain a close relationship with your community and always seek better ways to improve their standards of living. Your organization's success stories ought to tell the tale of your community as well as reveal the trustworthiness and accountability of your nonprofit.
c. Develop Mastery
You cannot be valuable to others if you lack useful skills. Far beyond mere ability and talent, mastery is vital for an organization's leader. This entails pursuing lifelong learning as well as extending your values and habits to advance their usefulness.
With the constant development of your skills and capabilities, along with a way of living that emphasizes both professional and personal values, you can gain mastery. Always take action before you are compelled to and remain conscious while doing so. These are skills that are necessary for developing proficiency. By and large, you will need to have a clear understanding of your industry. You must also be open to letting go of ingrained presumptions and be aware of your subconscious impulses while being committed to development.
d. Maintain Donor Relationships
All things considered, the cost of acquiring a new donor is six to seven times more than the cost of keeping an old donor. Likewise, six out of ten donors are lost within the first year, with donor retention currently hovering around 39%. These figures demonstrate how important donor retention is for an organization. Hence, just with a 5–10% improvement in donor retention, you can double the lifetime value of your donor database. 
As a nonprofit organization, you must develop effective strategies to maintain a solid relationship with your donors. To begin with, create ways for effective communication. Essentially, a honest, direct, and clear communication is essential in any relationship. Furthermore, your organization must seek ways to maintain transparency with donors with respect to any concerns that may emerge.
Occasionally, issues will arise, just as in any relationship. However, the response of your organization will largely determine donor trust. 
Always be available to answer any questions. Even better, let your donors know about issues before they inquire about them. Finally, fulfill your nonprofit obligations and stay in regular contact with your donors to inform them of any necessary modifications or delays. 
Conclusion
Industry changes happen at a greater frequency than you might imagine. As a result, market sector leaders and seemingly successful companies undergo reversals and go out of business. Likewise, economic, social, and political unrest are becoming more common than not in this time of great and unsettling change. Hence, nonprofit organizations that seek to thrive must be ready to put in the needed effort and maintain community impact at all times.