Are you considering how to start a nonprofit organization in Ghana and seeking advice on the best course of action? If so, then you should read on.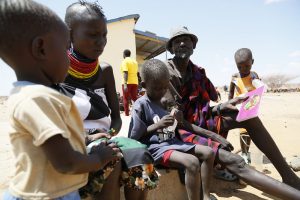 The foremost step when seeking how to start a nonprofit is to conduct research and create a plan.
Obtaining a license and funding will also assist in keeping your nonprofit startup afloat.
Creating a Nonprofit: Steps to Take
There is no one-size-fits-all answer when it comes to starting a nonprofit. The process will vary depending on the organization's goals and objectives. However, these general tips will help kick-start your journey
What is a Nonprofit Organization?
Nonprofit organizations also known as non-governmental organizations (NGOs) provide the general public with certain advantages. As these entities don't make money or charge for their services, their staff members are mostly volunteers with a desire to aid the underprivileged and unemployed.
Here are the steps to follow when seeking how to start a nonprofit in Ghana.
1. Do Research
There are already hundreds of NGOs in Ghana, and a hundred more are being established every year. Nonetheless, only a small number of these organizations have lasted the past five years. This is because most activists and newbies who founded the organizations did not initially test the waters.
Hence, before establishing your NGO, consider joining one that currently exists. You can then decide whether you wish to create your organization.
2. Make a plan
Your plan and strategy should include both the problems your organization intends to address and the strategies you seek to employ. Whether you want to start a nonprofit that concentrates on girl child education or one that opposes domestic abuse, you should provide solutions to the underlying problems.
3. Build a website
Creating a website can help your charity attract volunteers and raise money. Also, it provides the group with professional appearances and aids in getting the news out to the people your group intends to assist.
4. Get Registered
In Ghana, organizations must register to operate. Registration enhances the legitimacy and professionalism of your organization. Below are the procedures for registering an NGO in Ghana.
Choose a name for your non-profit organization. Before choosing a name, check to see whether it has already been taken or if it is similar to any other name in the Registrar General's Department database.
You will have to give the TINs of your organization's members. By registering for one, you can quickly obtain this document.
Get the Company Limited Guarantee Form and Complete It
Businesses registering as NGOs must fill out this form. This form can be obtained online at the Registrar General's Department.
You must submit the forms at the Registrar General Department's office upon completion. You will also need to pay an official charge of GH 270 in cash.
A Certificate of Incorporation, Form 3, Certificate of Commencement, and the Company's Rules will be provided to you following the approval of your application.
5. Get a License
Before starting operations, all NGOs must register with the Department of Social Welfare. The Assembly (district office) in the District location of the NGO must receive five copies of each of the following documents before you may get a license.
The documents consist of
Certificates of incorporation and business start-up

The cover letter (which you have to print on letterhead from the business)

A description of the organization's bylaws

Form for an NGO profile

Agreement between the government and the non-profit

Documents from the country of incorporation

A report on a social investigation

A letter of support from the district, municipal, or metropolitan assembly in the region where the nonprofit will operate.

Publication or pamphlet about your business
After reviewing these documents, the district office will send the social welfare department a letter of support. Once the organization is approved, it can commence operation. 
Registration with the Department of Social Welfare costs GHC 1,200.
6. Get Funding
Project funding is often done through donations and grants. Every organization requires money to carry out several duties. However, this shouldn't distract you from your primary goal.
The majority of NGOs strive to lessen the need for funding by making the most of what they already have.
You can request donations from associations, businesses, philanthropic foundations, individuals, and governmental bodies. Also, you can create a gofundme account and solicit money for a worthwhile project.
7. Get Connected
You must work with other NGOs if you want your NGO to thrive. Also, you can persuade well-known nonprofits to assist you. By doing this, you can reach more people, get better funding, and have a bigger impact. Establishing connections with people doing similar work makes it easier to find volunteers for your charity.
Conclusion
When considering how to start a nonprofit, take time to reflect on how you can influence the lives of people and communities. How can your outcome be impactful and what are the necessary conditions to remain relevant over time? As you help more individuals, your charity organization will grow and receive more recognition.
We would love to know if this article was helpful to you. Please share your comments and suggestions with us at the bottom of the post.