The goal of nonprofit organizations is to serve the needs of communities. Hence, individuals seeking how to start a nonprofit must consider the areas where they can make the most impact in society.
In this article, we will consider the step-by-step process to launch a nonprofit organization.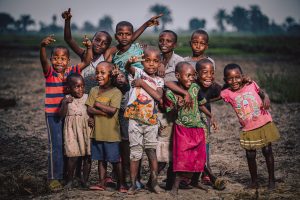 Choose a unique name and reputable board members for your nonprofit
Organizations must adopt bylaws and be registered to be recognized as a legitimate nonprofit
Starting a Nonprofit: What You Need to Know 
It is not enough to have only the ambition to start an organization, you need the right information to set it up. The right knowledge will make things easy. Hence, you should consider the following steps on how to start a nonprofit organization in Kenya.
1. Choose a name for Your NonProfit Organization
In terms of the organization's popularity, having a distinctive name is beneficial. Even more, this is what your nonprofit will be known by. Therefore, evaluate various names that suit what your organization does and choose the most preferable option. 
2. Consult a registered agent
A registered agent can assist in guiding you through the process of registration and determining all required documents to process your application.
3. Select board members and officers
Having a board of directors and officers is crucial to managing all activities of the nonprofit. They will be in control of the organization's checks and balances as well as its daily operations.
4. Adopt Bylaws
Every group needs laws to function. All things considered, the law determines the legitimacy of an enterprise. Hence, adopting bylaws is also crucial for a nonprofit organization.
5. Get an Employer Identification Number
The federal government uses the identification number to determine the legitimacy of the organization. An employer identification number is essentially the business's security code.
6. Register the Organization
Kenya's procedures for registering a nonprofit (non-governmental organization) include
two additional board members and three recommended officials.

two recent passport photos in color and size.

an accepted name reservation form.
Organizations may also choose to obtain the NGO's formal registration forms online.
Cost of Nonprofit Registration in Kenya
What is the cost of establishing a nonprofit in Kenya? You might be curious. For national organizations, a cost of about Ksh 16,000 is charged. In the case of international NGOs, it costs about Ksh 30,000.
Conclusion
Now that you have a firm grasp of how to start a nonprofit in Kenya, you can go ahead to begin the process. Nonprofit organizations are among the best entities to establish in the country. However, you'll need a little bit of resolve and patience to run the organization.
If you found this post useful, please let us know. Please contact us with any feedback or ideas at the bottom of the article.