Before considering how to start a nonprofit organization, it is best to define what a nonprofit entity is. In simple terms, an NGO or a nonprofit is a type of organization that serves the need of communities and does not seek profit. Hence, individuals desiring to launch an NGO must be aware of these factors before initiating any action.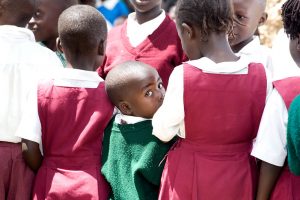 Every nonprofit in Uganda must register with the

National Bureau for Non-Governmental Organizations in Uganda

One crucial step is to research the fields you wish to venture into before launching your nonprofit
How Can One Start a Nonprofit in Uganda?
We will examine the procedures for establishing an NGO in Uganda.
1. Discover the organization's purpose
The first stage when seeking how to start an organization is to determine its goal. First, you must decide why you are starting a nonprofit organization. Working or volunteering for an NGO of your choice can inspire you if you're having difficulties coming up with a practical mission objective for your organization.
Also, working with a reputable organization can help you gain the needed experience and learn more about the industry. Even more, you'll catch a glimpse of both the challenges and rewards of the profession.
2. Define Your Objectives
What goals have you established for your NGO? All things considered, setting realistic objectives is a requirement for corporation owners. For example, eliminating poverty is a noble goal. However, this cannot be achieved by a singular nonprofit. Be intentional and let your goals and objectives be steered towards a single focus and you're more likely to have an impact.
Also, you may choose to enroll in one or more courses on NGO leadership and governance. This can help you develop the information and abilities necessary to manage your organization. In summary, you should outline your vision statement, set of objectives, and strategies for achieving your goals.
3. Register Your Nonprofit
The next stage in creating a nonprofit in Uganda is to register your organization. To begin with, NGOs must adhere to particular legal restrictions which differ in each nation. Upon registration, an NGO becomes a legal entity.
Visit the National Bureau for Non-Governmental Organizations in Uganda to begin your application. Altogether,  registration in the country is divided into five categories: indigenous, regional, continental, foreign, and international. Also, before commencing operations, a new NGO must register and then receive both a Certificate of Registration and a Permit of Operation.
Visit the Ugandan NGO bureau for additional details on how to register your NGO in the country.
4. Build a Team
Nonprofit Organizations never consist of a single person or two. Administrators, fundraisers, project managers, educators, and other personnel are required to launch an NGO. Hence, you need to surround yourself with motivated, trustworthy, and qualified individuals.
You can engage with your team in two different ways: by working with an NGO or by following the standard hiring process. In any case, decide on your most preferable option.
5. Make an Action Plan Based on Research
At this stage, you can begin to lay the groundwork as you have almost everything in place. Understanding your area of expertise is one key step when seeking how to start a nonprofit organization.
All in all, determine the difficulties, cultural background, political climate, as well as other factors. You will be better able to visualize your future workplace upon a thorough research. Nevertheless, you may choose to hire someone to do it for you if you may not have the time to undertake the research.
You can go further by communicating with other NGOs. Learn about the difficulties they've encountered and the advancements they've made. Who knows, these connections may develop into partnerships, enabling you to work more effectively.
6. Raise Funds
The next action to take is to raise funds. Managing money can oftentimes be challenging. Hence, it's critical to hire a financial expert when creating your team. Your organization's success largely depends on how much money you have and how you spend it. You must also determine how you will obtain the funds.
There are several opportunities available to nonprofits. This includes loans, grants, individual donations, and membership fees. Even more, there are various government support initiatives for NGOs. 
With your team, go over your financial choices. Also, use your network as a resource when commencing the fundraising process. 
7. Start
Starting your nonprofit is the last and most significant step in the process of forming an NGO in Uganda. Forthwith, you should set modest but achievable goals. Overall, be sure to develop a monitoring and assessment system, settle on a project budget, and clearly define everyone's roles. This will enable you to analyze what's working and what isn't during the project, and then you can examine the outcome.
Conclusion
In Uganda, NGOs continue to perform significantly well in society. You can also contribute to the development of the nation when you choose to launch your nonprofit organization. Also, adhering to the step-by-step guideline outlined in this article is one great way to begin your journey.
We would love to know if this article was helpful to you. Please share your comments and suggestions with us at the bottom of the post.