In Ireland, there are several options available when it comes to charitable giving. Here are a few of the best charities to donate to in Ireland.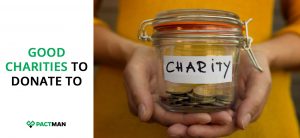 Irish charities rely on donations to support and advance their causes
These charities work to provide healthcare services, education, therapy, etc. to people in need.
What are some of the best charities to donate to in Ireland?
Are you seeking ways to carry out deeds of kindness to benefit communities? We will outline five nonprofits making significant impacts across communities in Ireland.
1. The Irish Cancer Society
According to its self-description, the Irish Cancer Society is a community of patients, survivors, volunteers, supporters, health and social care professionals, and researchers. Through their advocacy, support services, and research, they are altering the experiences and outcomes of those affected by cancer.
2. The Irish Heart Foundation
Dublin-based nonprofit, The Irish Heart Foundation was established in 1966. The nonprofit promotes public health issues that increase the risk of heart disease and stroke. In addition, Irish Heart organizes support groups for individuals who have experienced heart difficulties or strokes.
3. Pieta House
Since its launch in 2006, Pieta House has helped more than 60,000 people who were contemplating suicide or self-harm. The nonprofit employs over 200 therapists and support employees. Currently, Pieta operates in 20 locations throughout Ireland.
This nonprofit offers free counseling to individuals contemplating suicide and self-harm. For those that have lost a loved one to suicide, they also provide free counseling. In addition to the afore-mentioned, Pieta's team of qualified staff members provides a skilled one-to-one therapy service.
4. Sightsavers
Every day, many youngsters lose their vision to disorders that can be prevented. Hence, Sightsavers Ireland, a worldwide organization, collaborates with partners in more than 30 nations to halt this disturbing trend.
According to Sightsavers, 12 million individuals worldwide are blind from cataracts. However, a £30 procedure might restore their sight. You may choose to support this nonprofit on GoFundMe right away. Your donations will go a long way in saving a blind child.
5. Save the Children
Save the Children strives to protect children's rights in more than 50 countries throughout the world. The nonprofit operates in some of the most difficult environments for children to grow up in.
Most importantly, the nonprofit aims to improve the lives of young ones via healthcare and education. Save the Children also provide crisis assistance. Tough Mudder is a well-liked charity fundraising option that is promoted by the group. It is a series of endurance events that necessitate extensive training.
Conclusion
Nonprofits can use donations to aid those in need by providing healthcare, education, clothes, and other necessities. Your goal to help people will be realized to a greater extent by donating to organizations that critically require your support. The five organizations listed in this article comprise some of the best charities to donate to in Ireland.
Do let us know if you enjoyed reading this article by leaving comments and/or suggestions for us at the bottom of this post.