The success of your organization depends on the quality of your nonprofit annual report. Although preparing the annual report can constitute an enormous task, there are however effective ways of approaching it. 
In this article, we will guide you through the process of preparing an outstanding nonprofit annual report.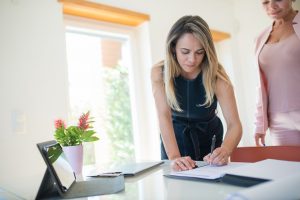 A good nonprofit annual report should capture your most outstanding campaigns or initiatives during the year.
Providing financial records and statistics in the report builds confidence in your donors.
A nonprofit annual report gives you a chance to highlight your plans for the New Year.
The Six Sections of a Nonprofit Annual Report
While you can be flexible when creating your report, be sure to include these six areas to cover all the basics and create a structure for your project.
1. The Executive Director's message
Although your executive director's statement is the first thing readers see when they open your report, it is not worth losing sleep over.
Employ two to three paragraphs to convey an aspirational message for the future year. Also, highlight major events from the previous year, draw readers' attention to interesting portions of the report, and demonstrate your director's personality and the organization's brand identity. If your ED isn't a particularly talented writer, don't be afraid to hire a ghostwriter and have your employer approve it before publication.
2. The Mission, Vision, and Values
There isn't much complexity in this section. All you need to do is incorporate your nonprofit's goal, vision, and values so that you can swiftly make references to them elsewhere in the report. This helps to establish a good voice in your report.
3. Insight into Programs 
In this area, you don't need to include a comprehensive list of all the projects your organization is engaged in. Lists are acceptable, but they fail to engage readers. Rather, pick initiatives or campaigns that excelled or yielded significant results. Even a failing program might be beneficial if it shows a need for a subsequent year. If the year was particularly difficult, use a campaign as a case study to describe how your company handled the situation and offer suggestions for the future. Include a link to each update or suggestion to back your mission statement.
Consumers enjoy reading trustworthy data, most especially when it is presented graphically.
Finally, ignore routine program updates, staffing adjustments, and other administrative matters. Keep in mind that you want people to read your article all the way through while even persuading them to donate. An interesting report can achieve these goals. 
4. Accounting Records
Building confidence with your contributors is easy when you are transparent about your revenue, costs, and other financial information. You might choose to add comprehensive financial statements or just a few key figures.
In either case, be sure to draw attention to key metrics and provide brief narratives that explain how they led to the success or setback of your organization. You can also choose to provide statistics from previous years to highlight certain changes.
5. Honorable Mentions
Your annual report is one of the most visible and enduring pieces of content your organization will produce. What better avenue is there to express gratitude to people who contributed to your organization's success?
Write a heartfelt letter of thanks to your fans, donors, volunteers, and sponsors. Add testimonials from participants in your programs who are grateful. Individually thank significant and corporate donors.
6. Looking Into the Future
It seems sensible that the future should be the main topic of your annual report's final chapter. You must explain where your organization is heading after demonstrating where it has been. Include upcoming adjustments, objectives, and your long-term vision.
Although a direct financial appeal should not be made in your annual report, your conclusion section can contain one. Provide instructions on how supporters can contribute and make a kind request.
Conclusion
You should summarize the entire year's worth of activity in a nonprofit annual report and distribute it to donors, volunteers, supporters, board members, and anyone else who might be interested in your mission. This includes the progress, setbacks, positive impacts, account balances, the lives you've changed, and more. You should also provide financial records and insight into your future plans.
If you enjoyed reading this article, please share your thoughts and comments with us at the bottom of the post.