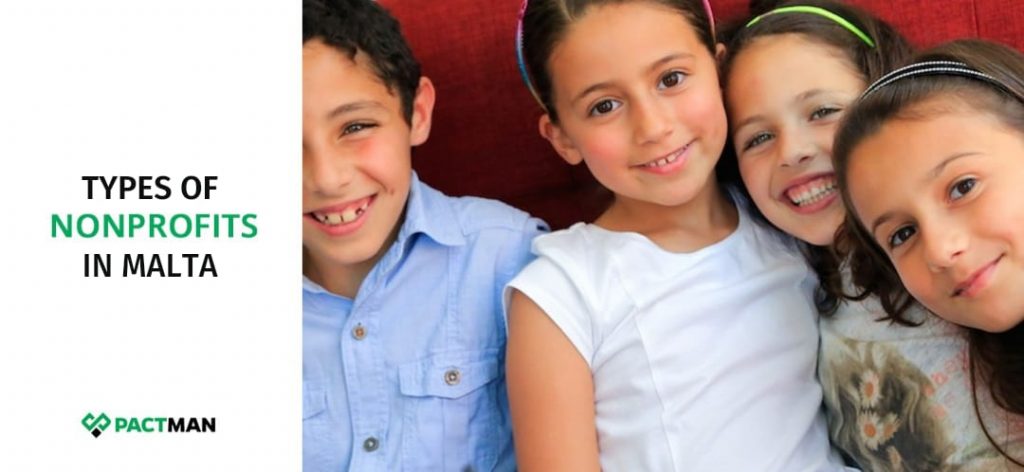 Nonprofits come in all shapes and sizes. According to Globalgiving, a platform that connects nonprofits and donors, there are 1,864 nonprofits on its database from the country of Malta.  In all, there are around 3,000 nonprofits in Malta, and each one serves a different purpose.
Like most countries around the world, Malta's nonprofit organizations are regulated by a law. In Malta, Act 9 of 2007 is the standard civil code that regulates the different types of non profits registered in the country. Additionally, NPOs in Malta are also regulated under the Voluntary Organizations Act and the Foundations Regulations.
Furthermore, right across Malta there are various initiatives with ideas that cut across Art, Culture, Humanities, Environment, and Health. Here is a quick summary of these various initiatives.
Arts, Culture, and Humanities Organizations
These nonprofits support the arts, culture, and humanities. They typically provide funding for artistic projects, cultural events, and historical preservation initiatives. Some examples of arts, culture, and humanities organizations in Malta include the National Arts Council and the Heritage Malta Foundation.

Environmental Organizations
Environmental nonprofits work to protect the environment. They may engage in activities like lobbying for environmental regulations, conducting research on environmental issues, or organizing clean-up campaigns. Some examples of environmental organizations in Malta include Friends of the Earth Malta and Greenpeace Malta.
Health Organizations
Health nonprofits work to improve public health. They may provide medical care to underserved populations, conduct research on diseases or health conditions, or advocate for better access to healthcare. Some examples of health organizations in Malta include the Cancer Care Association and the Diabetes Association of Malta.
What are the Types of Nonprofits in Malta?
According to Maltese civil code, there are two primary types of nonprofits in Malta. And these two include:
Foundations
Nonprofit organizations (NPO)

Foundations
Under the law of Malta, foundations are viewed through the lens of Article 26 of the Second Schedule of the Civil Code, and this states that:
"An organization consisting of a universality of things constituted in writing, including by means of a will, by a founder or founders, whereby assets are destined either:
(a) for the fulfillment of a specified purpose; or
(b) for the benefit of a named person or class of persons, and are entrusted to the administration of a designated person or persons. The patrimony, namely assets and liabilities, of the foundation is kept distinct from that of its founder, administrators or any beneficiaries."
Furthermore, how foundations are defined in Malta can be found within Article 26 of the Second Schedule. In this article they are described as purpose foundations, which are based on a charitable, philanthropic or other social purposes.
NonProfit Organizations
In Malta, non-profit organizations are regulated under Article 32 of the Second Schedule civil code. These nonprofit organizations are also referred to as purpose foundations. According to this, the purpose of such a foundation has to be established before its creation. This purpose can then be subjected to an amendment through a public deed (If there is a need for it). Also, in the deed of the foundation, how funds and property that belong to the foundation are to be used would be explicitly spelt out. If there is no indication of how the funds and property would be spent, then everything would be left to the discretion of the administrators of the nonprofit Organization.
Conclusion

This article has delved into some of the different types of nonprofits that you can find in Malta. There are many more types of nonprofits out there in the nation of Malta, each one serving a unique purpose. If you're interested in getting involved with a nonprofit organization, take some time to research different organizations to find one that aligns with your values. Also, if you enjoyed reading this article, please leave a comment at the bottom of this post.